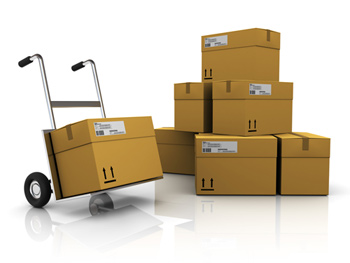 Shipping Rates
We offer FREE shipping on all orders over £250.00.
Standard Shipping Fee - flat rate of £10
Northern Ireland - orders shipped to Northern Ireland are subject to £24.00 extra handling fee.
Scotland - orders shipped to Scotland are subject to £10.00 extra handling fee
Delivery
Our products are dispatched using various couriers the next business day after the order.

Goods being delivered will normally be with you within two days of dispatch.

From time to time it may be necessary to package up your goods into more than one delivery.

We deliver anywhere in mainland Great Britain. Deliveries to the Republic of Ireland, Channel Islands or the Highlands/Islands of Scotland can be arranged by calling our office and agreeing a price.
Deliveries will be made to the address you specified on your order.
Should the delivery address change after the order has been made, Blackjack Surface Technology reserve the right to change the delivery charge should there be any additional charges incurred from the courier.
You must be able to receive the order on the expected delivery date. If, due to circumstances beyond your control you are unavailable you must contact the delivery company to arrange a new delivery. If you do not contact the delivery company your product will be returned to us and any further deliveries will result in an additional charge.
Blackjack Surface Technology Ltd will endeavour to meet estimated delivery dates but will not be liable for any loss or damaged suffered by the purchaser due to the delay of a delivery which is out of the control of Blackjack Surface Technology Ltd.
Should you not be at home to accept the order Blackjack Surface Technology Ltd will accept no responsibility for loss or damage to items as a result of you instructing the delivery company to leave goods unattended.
Any claim by you made for faulty or defective goods must be made within 24 hours of the delivery of the items. This should be confirmed in an email (info@latexite.co.uk) or via a telephone call and Blackjack Surface Technology Ltd will confirm receipt of this.
If your delivery fails to arrive, please contact Blackjack Surface Technology Ltd on 0845 6769 703 as soon as possible.
Cancellation and Returning Goods
You can cancel your contract up to 7 workings days after the day of delivery and you must return goods, complete with the original packaging and unopened to Blackjack Surface Technology Ltd at your own expense. Goods must be packaged to ensure their safety during transit. Only goods that have not been used or opened will be accepted unless there is a fault.
Upon receipt of any goods returned and after checking the condition of the items, Blackjack Surface Technology Ltd will refund the monies paid for the goods to the customer.
If you wish to cancel your contract within 7 working days after the day of delivery, you must contact us by email or letter to confirm the cancellation. Blackjack Surface Technology Ltd will confirm the cancellation to you via email.
Customers are not obliged to give a reason for cancellation but we do ask to ensure that if there are any service issues, Blackjack Surface Technology is able to address these.
Failure to return the goods will result in a charge for the cost of Blackjack Surface Technology Ltd arranging a courier to collect them from your premises. Any damaged goods not reported by you within 7 days of the delivery of the order will be deemed as being the responsibility of the customer and hence Blackjack Surface Technology Ltd will charge for this.
Note: Your statutory legal rights are not affected by this cancellation Policy. You are still entitled return faulty or misdescribed goods. Please see Faulty Goods section for more information.
Faulty Goods Guarantee
You should report any faulty goods to Blackjack Surface Technology Ltd as soon as the fault is identified. This should be done via email, telephone or letter. Blackjack Surface Technology Ltd will then deal with the fault arranging replacements where necessary in accordance with your legal rights.
Any replacement goods will be arranged without delay and without charge to the customer. We will not however dispatch replacement goods until the customer has returned the original faulty item to Blackjack Surface Technology so that the fault can be confirmed and checked. Blackjack Surface Technology Ltd will reimburse the customer for the cost of the return.
Please ensure you keep all receipts as proof of purchase.